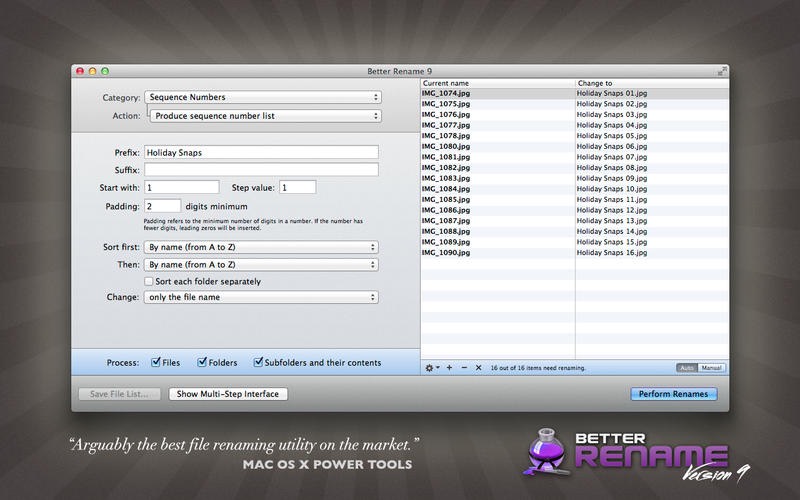 Batch renaming files on OS X has often been a pain and powerful third party solutions have grown over the years with A Better Finder Rename and Name Mangler.  Both these apps have features from simple renaming to adding sequence numbers, image dimensions, adding music tagging, converting cases and converting Mac file names to comply with Windows and NTFS/SMB requirements. Name Mangler even support RegEx to handle the most complex renaming tasks.  Both apps let you create Droplets that handle preset actions you use often by just dragging and dropping files to the droplet for renaming.  They also let you access meta-tags for use in your renaming such as adding creation date or GPS data from the file to the filename.
While Name Mangler is a Mac OS X app only, A Better Finder Rename has a Windows equivalent Better File Rename with the same features as the Mac version except OS X specific actions. 

Apple was completely absent of file renaming tools, OS X 10.10 (Yosemite) has finally started to catch up to the dedicated renamers where the Finder "Rename Items" dropdown will let you perform simple actions such as replacing text, adding text to the end or beginning of file names in addition to adding sequence numbers and dates to file names. 
For anyone creating content for OpenSim and SecondLife the dedicated renamers offer maximum flexibility and will fast become a valuable timesaver and natural part of your workflow.