Updated Feb 27:
Apple has now removed the beta tag so anyone can create an account and use iWork by going to iCloud.
It used to be that to use iWork on the web you had to have an AppleID that was tied to Apple hardware. Not so any more, as Apple has started accepting AppleID accounts created by anyone, thus giving access to iWork for people who don't have purchased a Mac or an iOS device. 
In order to register an Apple ID, users must visit beta.icloud.com and click the link below the sign-in area that allows users to create an account. Users can then create a login with any email address, on any modern browser, including Microsoft's Internet Explorer for Windows. 
After creating an Apple ID, users will be able to log in to iCloud.com and access Pages, Numbers and Keynote, the apps that make up Apple's iWork, in addition to Settings.  You will also get a gigabyte of free storage for your documents in iCloud. 

For the full description of iWork for iCloud, check out Apple's iWork for iCloud beta pages.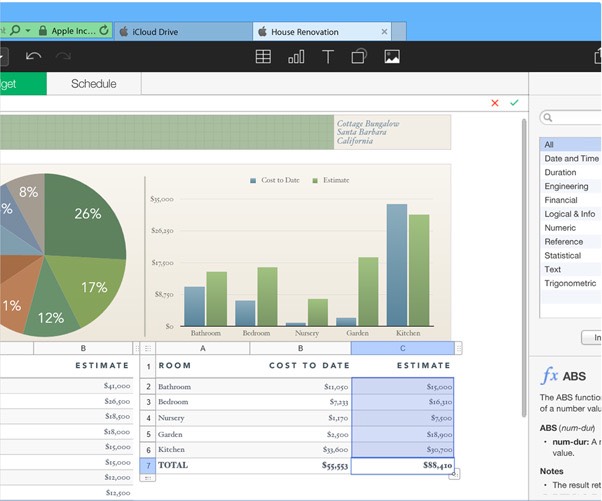 iWork for iCloud works with Safari 6.0.3 or later, Chrome 27.0.1 or later, and Internet Explorer 9.0.8 or later. Now if I only could get it to work in MoaP without the SSL handshake failed message…